What's happening at NewCharms.com? Here are our recent updates...

Friday August 19th
A few snap charms back in stock and a ton of new ones. See all our new snap charms here.
Thursday August 18th
Brand new floating locket charms. Order here:
| | | | | | |
| --- | --- | --- | --- | --- | --- |
| | | | | | |
| H9845 Pokemon Poke Ball Floating Locket Charm | H9846 Pokemon Pikachu Floating Locket Charm | H9847 Pokemon Green Floating Locket Charm | H9848 Mouse Ears Black and Red Floating Locket Charm | H9849 Year 2016 Floating Locket Charm | H9850 Year 2017 Floating Locket Charm |
| | | | | | |
Wedesday July 27th
Don't miss our great new designs of Thin Blue Line wristbands and our other colors like our Thin Red Line Bracelets too.
Thursday July 14th
These Italian Charms are in stock now:
Saturday July 2nd
Through Monday you can automatically qualify for our 4TH OF JULY WEEKEND SALE. In honor of our independence all orders (worldwide) will qualify for a refund based on your pre shipping order amount.
We are excited to introduce our BIG stainless steel emerald cut locket. Plus our MEDIUM emerald cut lockets and our beaded locket design are on sale for just $5.88 each in any quanty. (And this weekend you can combined that great price with the sale offer above!)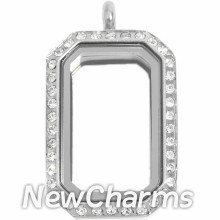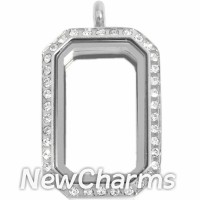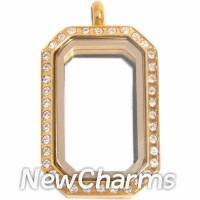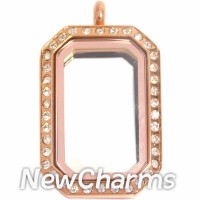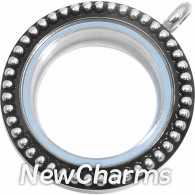 Wednesday June 29th
We've taken a dollar or more off the prices of all of these stainless steel locket styles:
Tuesday June 28th
We have added another stainless steel keychain option with a double hook so you can attach it to nearly anything. So you can now choose from these 3 styles:
Monday June 27th
Just arrived here in sunny (and hot) California all of our acrylic lockets, a few great locket charms and our most popular snap charm too the owl.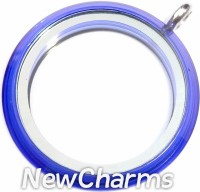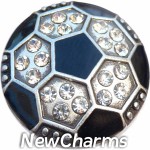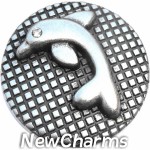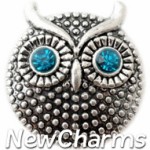 Saturday June 11th
NEW KEYCHAINS AT A GREAT PRICE...
Simple stainless steel keychains with a nice size lobster claw ready for you to add a locket (sold separately). Keychains now as low as $1.49 each by the dozen. Shop them here.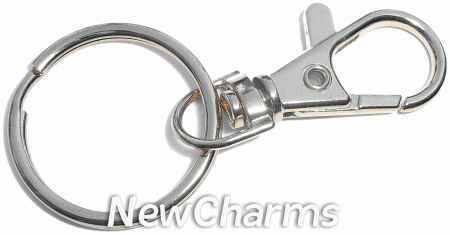 Friday June 3rd
New handmade string bracelets are available in 27 different styles including simple string styles and braided styles as well. Click here.
Tuesday May 31st
Letter snap charms are here and we are offering special pricing on a set of 100 letters. Shop them here.
Wednesday May 18th
Our adorable enamel dangle charms are on sale for a limited time at just 69¢ each in ANY QUANTITY. Buy 1 or 100. You can link them onto a bracelet or necklace you already have or pair them with one of our floating lockets. See a few designs below and all of them here.
Thursday May 13th, 2016 / Updated Monday May 16th :)
Thanks for shopping our SUMMER SALE!
Watch for more deals through the Summer here on our updates page :)
STOCK UP FOR SUMMER SALE
Be ready for Summer sales and gift giving by stocking up now through WEDNESDAY MAY 18TH!
The more you shop the more you save up to 20% as listed below...

| | | | | | | | | |
| --- | --- | --- | --- | --- | --- | --- | --- | --- |
| Merchandise amount: | $50 | $100 | $200 | $300 | $400 | $500 | $700 | $1000 |
| Refund amount: | 5% | 8% | 10% | 12% | 14% | 16% | 18% | 20% |
Discount on nearly everything on the site only exclusions are: custom items, wholesale kits, and shipping fees.
Your discount will be processed in the form of a refund after you have placed your order. All refunds processed by Thursday the 19th.
Monday May 9th, 2016
Essential Oil Stainless Steel Lockets are here and we are in love with these new Aromatherapy Pendants. They are Stainless steel magnetic lockets and are approximately 1 inch wide (25mm). Our magnetic lockets are made from high quality stainless steel (grade 316L) and have a hinge on the left side so you can open the locket like a book and put in your essential oil diffuser inside. They secure with multiple high strength magnets on the right side. Buy the lockets here and the diffuser pads at the bottom of the page. Like our other lockets these are interchangeable with our stainless steel necklaces and our alloy necklaces too.
Monday May 2nd, 2016
Monday May 2nd, 2016
Better than a box of chocolate for your wife or Mom on this Mother's Day our limited edition stainless steel chocolate color lockets are just $4.88 in any quantity while they last. We have these styles still available in the magnetic lockets:
And these styles of twist lockets are still in stock:
Thursday April 28th, 2016
New locket sets with locket dividers available just in time for Mother's Day ordering. Choose 3, 4, or 5 charms from our birthstones or our mother or flower charms and create a custom gift. Starting at $8 for the set and this week we'll include a gift box too! Click here.
Wednesday April 6th, 2016
Our ITALIAN CHARM PHOTO FLAGS continue to sell well and right now we have them on sale for under $2 each with no minimum and as low as 89¢ each in larger quantities. Choose from over 200 countries and themes here!
Monday April 4th, 2016
Happy April! Spring is here and we are having a special on our snap charms. ALL of our stock snap charms are at 99¢ each by the dozen except locket snaps. The 99¢ each pricing INCLUDES our most ornate and detailed charms shown below. For those who need individual charms our pricing changed from $3.99 on individual snaps to just $2.99 each. See all of our snaps here.
Wednesday March 30th, 2016
Our colorful enamel TWIST lockets in stainless steel are a great way to bring in some Spring color and now are at a lower price too!
Good Friday March 25th, 2016
We have added to our recycled made in Africa jewelry line. In addition to our flip flop bracelets we now are featuring our new Recycled Bangle Bracelets. They are handmade in Mail and Burkina Faso in West Africa using materials from floor mats and other recycled products. You can choose them individually to make your own assortment. (For larger quantity ordering conact us.)
Thursday March 24th, 2016
LOCKET DIVIDERS HAVE ARRIVED by popular request from some of our best customers here they are at a great price!
Our new locket dividers will help you keep your
charms sorted and organzied the way you want.

They work with our big round 30mm lockets in
stainless steel (magnetic & twist) as well as alloy.

Roll over the images below to see sample designs.
Saturday March 12, 2016
These great new snap charms just came in. Check out all of our snap charms here.
Wednesday March 9th, 2016
Nearly all of our snap charms are in stock, including these top sellers: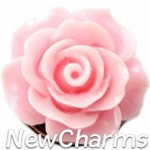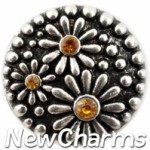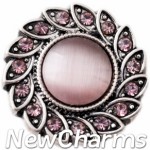 Tuesday March 8th, 2016
Here is an update to our specials/deals/promotions running right now. Most are limited time offers so grab them up quickly!
1¢ SMALL STAINLESS STEEL LOCKET
Spend $50 or more & buy a 20mm twist
top locket for 1¢. Click "Add to Cart".


ALMOST FREE LOCKET CHARMS
On $125+ orders get 5 dozen retired
charms for 1¢. Add to cart below.


BEAUTIFUL BROOCHES
Brooches still just 99¢ while they last.



SAVINGS ON PURSE HANGERS
Classic purse hangers keep your purse
off the floor in style for just $3.88.



RUBBER CHARMS & WRISTBANDS
Buy Charms at just 49¢ each
and only 19¢ each in dozens!



EUROPEAN BEADS ON SALE Pretty beads

just $1.99 ea.

No minimum, and no limit either.
Wednesday February 17, 2016
We hope you had a wonderful Valentines Day and we are looking forward to more holidays including Saint Patricks Day as well as Easter. And of course that means spring will be ushering in the flowers. We celebrate these moments with our charms!
Tuesday February 9th, 2016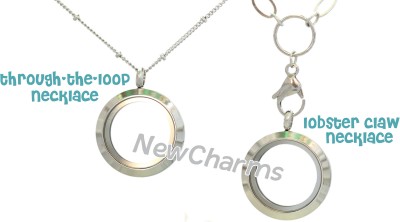 Our alloy lobster claw necklaces are great sellers. Some of our best customers have recently said that they could use shorter length versions to offer their customers. So we have added a 20" medium loop necklace and a 22" open heart necklace to our offerings. Each is available in silver, gold, rose gold, and black. And all have a 2" extension.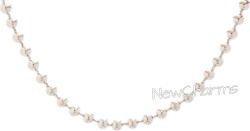 And on our other style of necklace (the through the loop type) we have lowered the prices so they are all under $4 individually and they are just $1.99 each in dozes. Plus while they last we have the military ball chains available in gold and rose gold as low as 99 cents each.
Friday January 29th, 2016
What a deal clearance locket charms just 79¢ each individually and just 25¢ each when you buy dozens. See all 100+ of them here.
Wednesday January 27th, 2016
Don't miss our love inspired lockets below for some great Valentines Day ideas. Let us know which one is your favorite on our facebook page for your chance to win the one you love. Then be sure to visit our whole page of LOVE locket charms which are now on sale.
Friday January 22nd, 2016
THANKS TO THOSE WHO TOOK ADVANTAGE OF OUR RECENT BUY MORE SAVE MORE EVENT. PROMOTION ENDED JAN 25th.
Order stock items through this site from Jan 22 25 and we will send you a rebate based on your pre shipping order amount. Refund amounts are as follows: 5% on $50 | 8% on $100 | 10% on 150 | 12% on $250 | 15% on $500
Since only custom items are exlcuded you have a ton of products to choose from including floating lockets and charms, Italian charms, USA made bangle bracelets, our hot new snap charms, a large selection of purse hangers, and our low priced rubber charms and wristbands too. All refunds will be processed by February 2nd. Have fun shopping!!
Saturday January 16th, 2016
Be sure to check out all of our USA made bangle bracelets including new options for our letter bracelets.

Tuesday January 12, 2016
Thank you to those of you who stocked up during our Winter mid week specials! We love that you love our love themed items below :)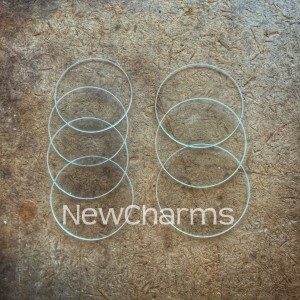 Also check these out our clear glass locket disks are a great solution to see through your locket while keeping your charms from overlapping. Additionally, you can keep your charms in place if desired by using small glue dots on these disks. You can see and buy them on our disk page.
They are available for our big (30mm) round lockets and our medium (25mm) round lockets and work with our stainless steel twist lockets, stainless steel magnetic lockets, and our alloy lockets too.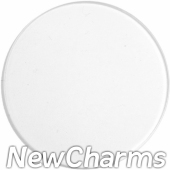 Monday January 11th, 2016
We are welcoming in the new year and looking forward to Valentines Day too with great custom phone cases and special deals too!
Custom phone cases now available for:

iphone (5s, 6/6s, 6s plus)
and
Samsung (S5, S6, S6 edge)

They make a perfect gift and we
are offering them at a special price
for a limited time. Click here.
Monday December 21st
We have restocked our

snap charm displays

which hold 25 different snaps and added a new large snap display which holds up to 60 snaps. Plus you can buy a display for only a penny with your qualifying purchase. See info

here

.
Thursday December 17th
Sunday December 13th
Thank you to all of you who shopped during our holiday sales and 1 cent specials! Watch for more deals in the coming weeks.
Sunday December 6th, 2015
See our famous fair trade flip flop bracelets from Mali, West Africa in 17 unique colors (and assorted sets too).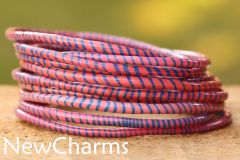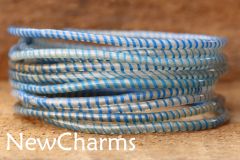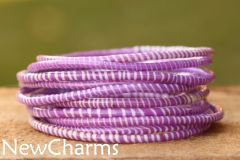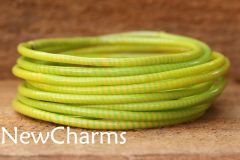 Wednesday December 2nd, 2015
Check out this great new disk for our big round lockets and two great holiday floating locket charms: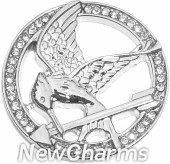 Sunday November 29th, 2015
Thursday November 26, 2015
Happy thanksgiving to those of you in the US and happy almost weekend to everyone else! We are VERY EXCITED to show off our new custom iphone cases. They fit with both the iphone 6s and the iphone 6. Our first edition includes a cool bike (of your choice) plus you can add text. Add your city name or your name or whatever speaks to you.
Tuesday November 24th
What does the largest selection of holiday floating locket charms in the world look like? ABSOLUTELY INCREDIBLE! And they look even better on sale for just 49¢ each when you buy dozens with our pre black Friday special pricing. And if you just need individual charms for a gift they are under $1.50 each. Click on any charm below to shop our collection.
Plus our cute enamel locket charms are on sale at just 69¢ each by the dozen and under $2 individually.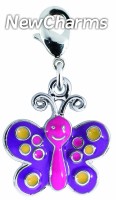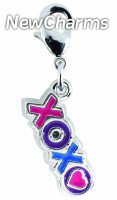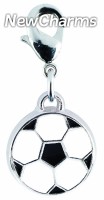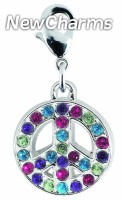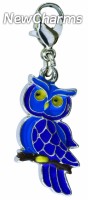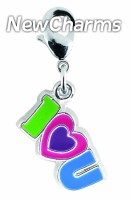 Monday November 23rd
More new snap charms and great new snap jewelry pendants for necklaces. Check them out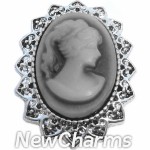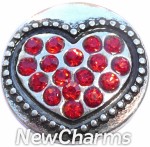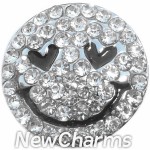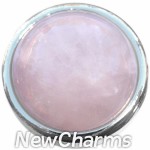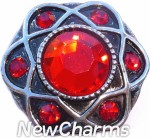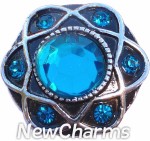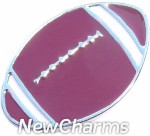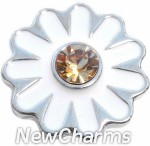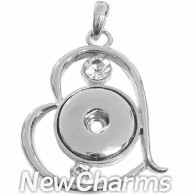 Wednesday November 18th
The holidays are upon us. Wow, that came quickly this year! Don't miss this great holiday floating locket set including the locket, necklace, and 5 charms for under $10.
Plus don't miss our CANDY CANE INSPIRED Twist Stainless Steel Locket. Just $6.88 through Christmas in ANY QUANITY!

We have redesigned (and improved) our dogbone alloy lockets and added some new locket charms too.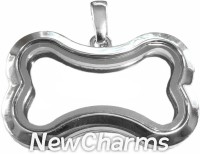 Thursday November 12
Another online jewelry seller just announced their stainless steel teardrop locket in silver and priced them at $54. Good for them. We continue to sell our stainless steel teardrop lockets for $15 & $16 each (and as low as $10.99 in bulk) just like we did last Christmas. And earlier this year we also added our alloy teardrop locket in the 8 options shown in the picture on the right below for less than $6 each (and as low as $4.49 by the dozen). We knew our lockets were a great value but now they seem like a downright steal! Not only is it a beautiful & elegant locket but if you buy from us you will have money left over to buy some charms, and a necklace, and some dangles, and maybe a locket set for yourself too!!!
Wednesday November 4th
Friday October 30th
We've reduced the prices on our birthstones and our zodiacs for floating lockets. They are ALL at 59¢ or less each when you shop by the dozens. Click here to see them all.
Tuesday October 27th
No Tricks Just Treats Sale Through Halloween Weekend
spend $50+ for 5% rebate|spend $100+ for 8% rebate|spend $200+ for 12% rebate|spend $400+ for 15% rebate
Order stock items through www.NewCharms.com by midnight Sunday November 1st, and we will send you a rebate of 5% to 15% (based on purchase price before shipping) of all sale and regular priced items you order. All stock items shown on our site are included. Valid on floating lockets and charms, bangle bracelets, OUR NEW SNAP CHARMS, purse hangers, Italian charms, and everything else we stock! (Only non stock custom photo/laser items are excluded.) We will send all refunds back electronically by Wednesday November 3rd.
Tuesday October 20th
New bangles available

Monday October 12th
We are very excited to showcase our latest snap charm additions. With this expansion of over 70 new designs we have more than doubled your options of beautiful, interchangeable snaps. In addition to the timelss flowers and patterns you can now choose from several birhtstone designs. Also look for some unique animal, sport, and spiritual snaps too.
Get a sneak peak below and then head to our snap charm jewelry line to order your favorites!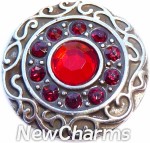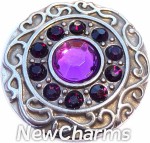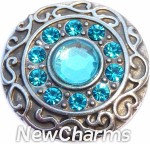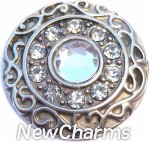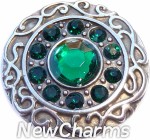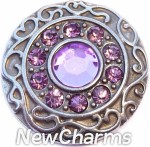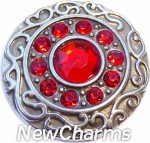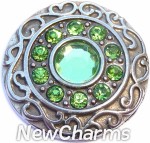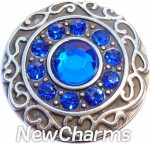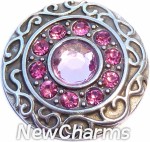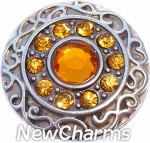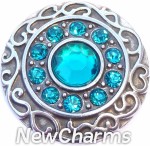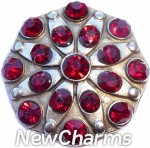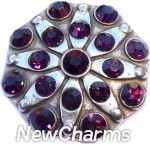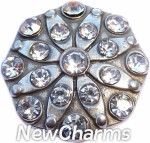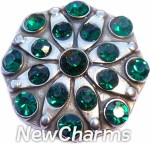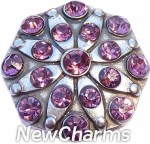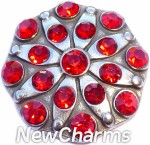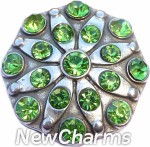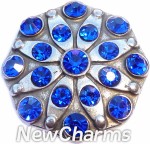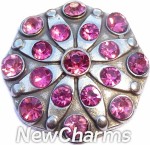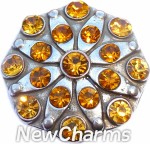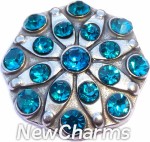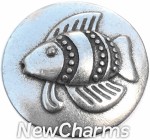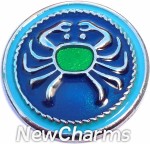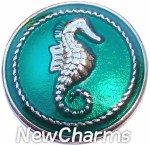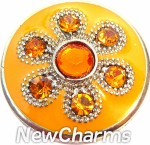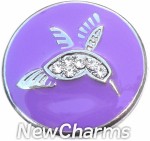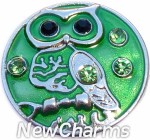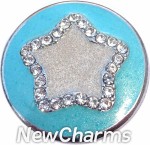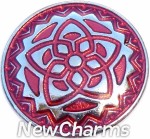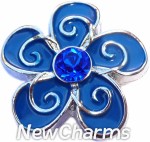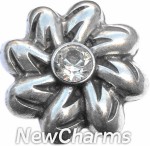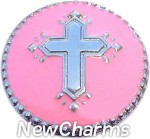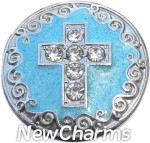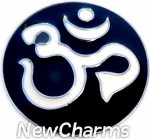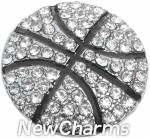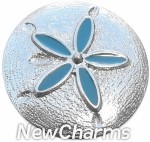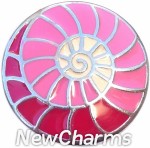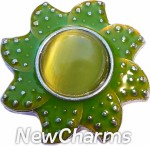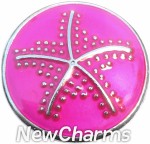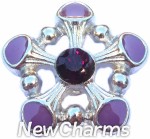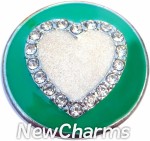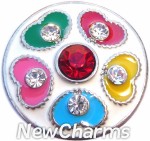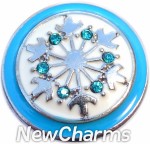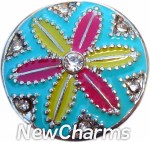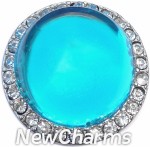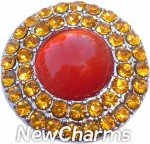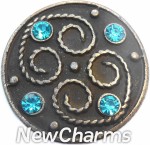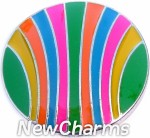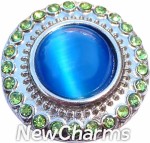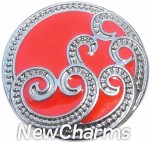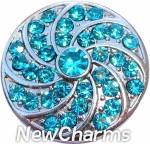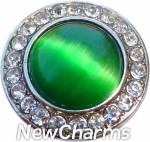 Wednesday October 7th
October is a month were we celebrate positive things as well as raise support and awareness for struggles. As a result, we are featuring some of our debossed color filled silicone wristbands here on NewCharms.

October is Breast Cancer Awareness Month!

October is Bullying Prevention Month!

October 23 31 is Red Ribbon Week!

Also see our Autism Awarness bands. Finally, our Thin Line bands show support for those fighting on the front line.




Thin Blue/Red/Green Line Bands
(Gray/Yellow/White also available)
Tuesday October 6th
Brand new floating locket charms plus a few redesigned charms this week!








































Wednesday September 30th
With our new Photo Snap Charms we can help you create a very special piece of jewelry.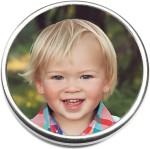 Plus new black alloy lockets and teardrop shape alloy lockets too: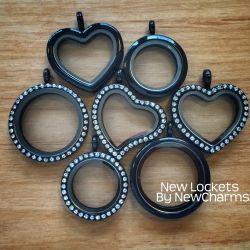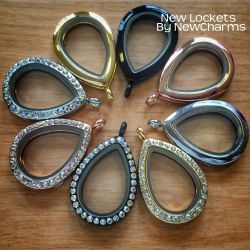 Friday September 25th
| | | |
| --- | --- | --- |
| | Our snap charms are selling great and we'd love for you to see them in person. For a limited time when you buy at least $100 worth of snap charms you can add 1 of our snap charm displays to your shopping cart for just 1 cent! The display allows you to show off up to 25 different charms in one place. (You can find the display on the bottom of our snap jewelry page and you can buy additional displays for $10.) | |
Tuesday September 15th
Introducing the newest line to join the NewCharms family – SNAP JEWELRY!! Following in the footsteps of our other lines, our Snap Jewelry offers the ultimate in customization so you can make your piece uniquely you.
Choose a jewelry base to start with – everything from pendants to bracelets, bangles to earrings. Then shop our ever growing collection of snaps to create a one of a kind piece of jewelry. Each snap can be placed and removed easily allowing you to keep your favorite look or change it with every mood and outfit.
Keep it simple with a pattern or floral, spice it up with some rhinestones or show your love for your favorite sport or animal. You can even blend your love for our popular floating locket line with three unique locket snaps or mix and match the bangle jewelry base with some of our classic bangle bracelets to create a layered look you love.
About this page: this page is used to keep you updated on what is going on at www.NewCharms.com most updates will show our new laser and enamel charms (which we usually receive every week or so) and also the items which have come back in stock (which come in one or two times per week). If there are some charms which are out of stock and you're waiting for them to come back in before placing your order, you can check this page rather than searching each page on our site where the charms are located.