What's happening at NewCharms.com? Here are our recent updates...

Friday February 3rd
Great sale pricing on our beautiful enamel lockets. These make a great gift for Valentines Day or any time at all.
Monday January 30th
Just in time for Valentines Day or any day we have some great floating locket sets starting under $10 each. See them all here.
Plus our locket watches are on sale way below cost! These are high quality stainless steel twist lockets with
Japan movement and date tracking. Pick them up for February from under $13 each in bulk. Shop them here.
PS - I just saw a competitor with their "new watches" on sale for over $115! As usual we designed ours first and on sale
they are under $19 and just $12.99 each when you buy a dozen. Plus you can get 6 of each at that great dozen price.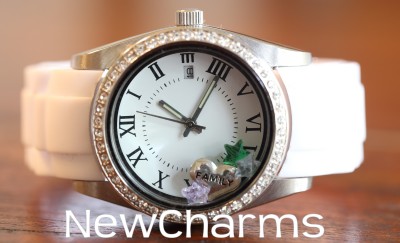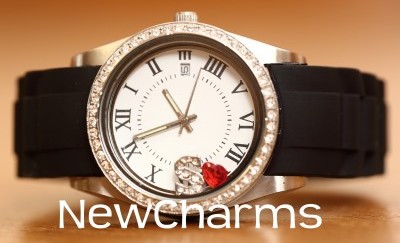 Thursday January 26
Big Italian charm watch update including special pricing on select styles! All of our watches use Japan movement and stainless steel Italian charm links. Our standard size 9mm watches and our 13mm ones also include a full bracelet with the watch.
| | | | |
| --- | --- | --- | --- |
| QUANTITY PRICING AVAILABLE | SPECIAL QUANTITY PRICING TOO | LIMITED QUANTITY ITEMS | SPECIAL SALE PRICES |
| Buy 1 at $8.88 or buy more with pricing as low as $6.88 in dozens | Select styles/colors have quantity pricing as low as $4.88 each in dozens | Just a few left of some styles - grab them while you can since we are almost out | Photo round watches and 13mm watches at $4.88 in any quantity |
| | | | |
Tuesday January 24th
In our USA-made bangle bracelet line we have a few new designs and we have lowered pricing on all styles!
Silver Bangles | Gold Bangles | Letter Bangle Bracelets | Birthstone Bangles | Locket Bangles | Photo Bangle Bracelets
Monday January 23rd
Check out our new and back in stock open disk in stainless steel. Click on the pictures to see more options.
Tuesday January 17th
We have another 5 purse hangers to add to our exensive selection. See all of our designs here.
Sunday January 15th
Check out some great new and redesigned SNAP charms...
Friday January 13th, 2017
Good luck for locket shoppers on this Friday the 13th - reduced prices on ALL stainless steel lockets. And instead of requiring 36 pieces to grab our lowest price now you can get our best values on lockets by the dozen. Plus while they last the "chocolate" colored lockets are just $4.88 in any quantity! Here are some pictures of our magnetic lockets:
This also includes our stainless steel twist lockets. These beautiful, secure lockets are at an incredible value. Here are some designs:
Thursday January 12th, 2017
Our color-center Italian charm starter bracelets are back in stock in these fabulous colors:

Wednesday January 11th, 2017
Love is in the air! Check out over 100 great LOVE themed floating locket charms plus see our heart shaped lockets...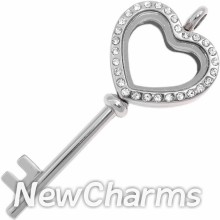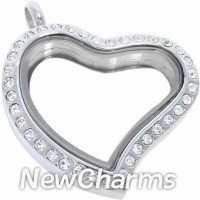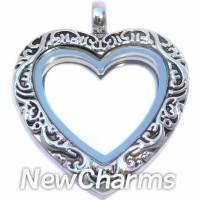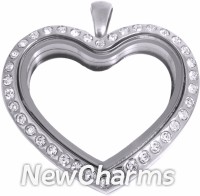 ...and don't miss our enamel Italian charms and photo Italian charms too...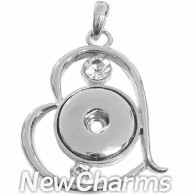 ...and our top-selling snap charms and snap jewelry...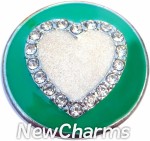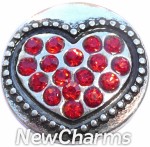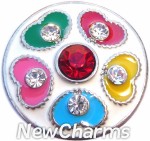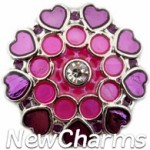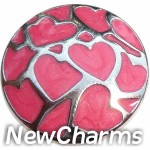 ...and see our rubber charms which work with our rubber wristbands and clog-type shoes too...

Saturday January 7th
| | |
| --- | --- |
| We hope your New Year is starting off great! We are offering our princess locket charms at just 77¢ each individually & 29¢ each by the dozen for a limited time. See them all on our storybook locket charm page. | |
Sunday January 1st, 2017
HAPPY NEW YEAR!!! As a big THANK YOU to our wholesale customers we are offering a 10% rebate on all orders over $200 this week. The deal is valid for all in-stock merchandise. Place your order by January 7th and we'll refund the 10% by January 10th.
About this page: this page is used to keep you updated on what is going on at www.NewCharms.com most updates will show our new laser and enamel charms (which we usually receive every week or so) and also the items which have come back in stock (which come in one or two times per week). If there are some charms which are out of stock and you're waiting for them to come back in before placing your order, you can check this page rather than searching each page on our site where the charms are located.